The phrase "There's no place like 127.0.0.1" refers to feeling the localhost as home, so there's no better place than this. This time, we delve on concepts and information about the Localhost by hand or ZARZA Engineers.
Technically, what is Localhost?
In the networking context of TCP/IP, localhost is a reserved name all computers or devices have, whether they have or not an available ethernet network card, wireless, bluetooth, etc. The name localhost is resolved as the loopback IP address 127.0.0.1 on IPv4, or as the address ::1 on IPv6.1
Practical applications within Web Engineering
By pinging 127.0.0.1 from the console, we receive an answer from the loopback address, so we may assume the software associated to the protocol is responding, or is "alive".
Where does "There's no place like 127.0.0.1" come from?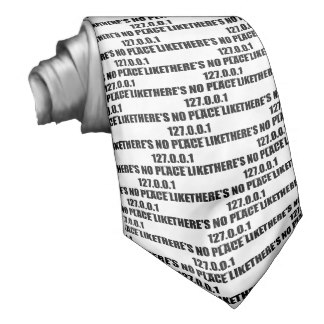 The popular use of this phrase, is a result of the Geek stream, which took over the famous phrase used by Dorothy and Toto when they say goodbye to their friends, following the instructions of Glinda to "tap your heels together and repeat the words "There's No place Like Home"; which has been compared to safety, ease of use and customization confidence we feel on our own personal computer.
The above makes sense when customizing our equipment allows us to work faster than if we were to use the computer of a colleague, or a new one, specially to ZARZA Engineers, who manage remotely thousands of servers, and to those who like them, manage virtual or physical dedicated servers remotely.
As an overall appreciation, although Engineers and professionals have in their arsenal the ability to adapt when working; their computer will always, always be, like their home.