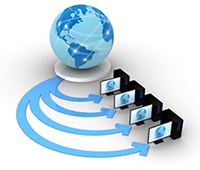 W
e began our operations in 2003, handling one of the hosting companies in Las Vegas, Nevada that's now part of our corporation. After 10 years of very well enjoyed work, we stopped for a moment on 2013; the Industry enabled hosting options starting on $1.00 per month, totally massifying the business, turning cheap hosting as a standard for customers who see hosting as an expense and not as an investment.
At that point, we decided to focus on customized and personalized hosting solutions, specifically designed for each one of our clients, choosing, as in every aspect of our business, to focus on those clients who are looking for a first world class service, a very high quality one, integrating advanced options with services like Web Design, Software, and others that prioritize availability and security instead of "bulk" hosting, where clients have to share the infrastructure among other tens of thousands domains, affecting not only the quality of service but also the search engine options and security of systems and data.
Web Hosting types in the Industry, handled by Zarza Engineers
Since long time ago, and also nowadays, ZARZA has bought more than 20 hosting companies around the world, currently owning high quality infrastructure in all the 3 Americas and Europe, infrastructure that we make available for our selected clients.
Zarza has solutions starting in few dollars per month:
Shared Hosting or Cloud Shared Hosting

Virtual Private Servers based on

OpenVZ, XEN and KVM

Dedicated Servers starting on

16GB de RAM to 144GB (or more) RAM

with high speed disks
We also offer exciting and specialized solutions:
Load Sharing and replication on different countries.
Private Net Servers and VoIP telephony.
High availability racks with ASN and BGP configurations with multiple lines from different ISPs.
Web Hosting is the most important platform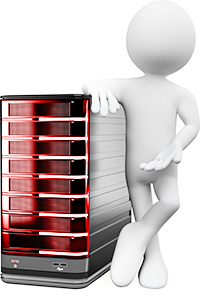 Offering a couple-dollars hosting service forces companies to massify their service, offering very limited packages in inodes but also in bandwidth, affecting peak visitation and websites processing. Taking a deep look into what happens on these "peaks", those are the moments when our clients are actually making money, this is when the website has more visits and when they have the chance to make great business. If the web hosting doesn't respond well on this critical moments, that hosting will just not work for real and serious business.
Let's see an example: We're handling a business of one or several million dollars and a brand we've spent our dedication and effort in; we invest some thousand dollars on a web design but just a few dollars on the motor that runs and supports our investment, here is when we get into the bottleneck that affects our business interests, the end users who are trying to visit our website, and the overall web project, putting it into risk of failure.

ZARZA Personalized Hosting Features
Unlimited email accounts.
Unlimited databases.
Unlimited data transfer.
Unlimited bandwidth.
Unlimited hosting space.
Programming languages support.
SSL Certificates for Electronic Commerce.
Automated backups.
Custom configurations.
Robust hardware.
Whatever you need.
Start the Personalized Hosting Process Today

To start the Hosting process today, we invite you to HIRE A ZARZA ENGINEER TODAY by clicking here, using a secure online payment platform. Once you've been contacted by one of our Engineers, he or she will guide you through the process giving out the best of him or herself to become your well trusted Zarza Engineer.
Long-range planning does not deal with the future decisions, but with the future of present decisionsPeter Ferdinand Drucker
ZARZA Engineers are specialists on the hosting Industry, we plan and operate data centers all around the world, we are available to save your time, your money and avoid you to have hard times!