One of the most common complaints among users and website hosting providers (and related services), are emails problems. In this opportunity, we will focus on advices and options to Increase the Rate of Email Delivery, Our Engineers will expose stories of success and thoughts that may help you.
ZARZA clients who have invested in Consulting with our Engineers, have being able to implement solutions that keep their delivery rate between 98% and 100%, being 2% a low number, mostly related to human errors that are correctable thanks to the accurate recommendations and monitoring we provide with all our facilities.
In most cases, people have very little or no information on what's their email delivery rate, and this is just because not even their own suppliers have this detail.
The above is basically something that's been considered unnecessary, which demonstrates how companies lose money, time and important business due to a low rate of delivery of their price quotes.
What's the benefit on having your seller sending price quotes if they're never delivered?
Absolutely nothing. It's a situation where you're losing money and calling into question your availability and reliability as a supplier for your customers.
This is an aspect that's been addressed by the IT industry, managing to satisfy it with many programs specialized in distributing e-mails that have been directed basically to suppliers and distributors, getting the end user and organizations away of this valuable resource.
Are 100% of the emails sent, being delivered?
Free recommendations to Increase the Rate of Email Delivery
Talk to your provider to find a solution
If your email service provider is inaccessible, it's probably a provider that doesn't meet your needs. Explain to them that you need to know your messages' rate of delivery, the graphics and reports about what's happened to your messages; as those that Zarza clients enjoy…
Knowledge is power." – Francis Bacon
The following is a demonstrative chart of a client who, before analyzing his data, had a delivery rate of less than 20%, but within a month managed to Increase the Rate of Email Delivery to higher than 99%. We've customers with a delivery rate of 100%, however, we are showing one with a slightly lower rate, for didactic purposes:

Demand to have your electronic mailing information. If your supplier can't help you, suggest him to hire our services, or you may hire us yourself as well, hiring any of our worldwide Zarza Engineers. It is simpler and more economic than you think.
Confirm your emails delivery
Most email readers and "webmail" systems include options to request delivery receipts, however, these are not reliable, but may result "better than nothing ".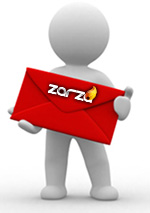 Most common issues are related to configuration problems of your provider, insist on checking the SPF records in your DNS table, and also to check the status of your IPs on the black lists.

Nowadays technology allows us to check email delivery automatically, working on the software mailing level, storing information and responses of the recipient servers. This information is crucial to Increase the Rate of Email Delivery.
As a last resource, including in your emails a message like "We thank your confirmation" may be helpful, if the event you don't have the tools we have addressed in order to Increase the Rate of Email Delivery.
Perform frequent messaging tests and analyze return messages
We know that we are read by many enthusiasts, technicians, engineers and professionals of the industry, so if you have time and want to invest it in this, we recommend you to do periodic mailing tests to the major free email systems, as well to some external emails you own.
Th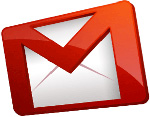 is way you will be able to keep an eye on your emails operation, and so, do yourself the work that could be automatically doing the software.
On the other hand, error messages are your friends, since they provide you with information that inescapably points out problems that make impossible to Increase the Rate of Email Delivery. For this, your second friend is Google, and with this you may avoid the muted emails phenomenon…
What Zarza can do to Increase the Email Delivery Rate
How can you reach 100% Rate of Email Delivery?
Following the right process, being advised by a specialized Engineer in Information Technology, in a short time you may Increase the Rate of Email Delivery. With the rain of technicians this decade has had, many companies have lost the perspective that getting services of professional Engineers and Specialized Consulting firms dedicated on a daily basis to solve these kinds of circumstances, rather than an expense, is an investment.
At ZARZA we can identify and correct the problem of your email delivery, no matter what it is, we know the solution, we have implemented it, but we also have case studies on a permanent 100% .
For more information on how to Increase Rate Email Delivery you may contact us or consult with your trusted Zarza Engineer.